Bundle Includes:
Exercise Ball (65 CM) & VYBE Pro Percussion Massage Gun
What could be better after a long day (or week!) than some stretching exercises and a deep tissue massage? Get the relief you deserve with our Massage & Stretch Bundle! This bundle includes a 65cm URBNFit Exercise Ball and a VYBE Pro Percussion Massage Gun. Stretch, relax, or even work up a sweat with our exercise ball and recover your muscles afterwards with the massage gun.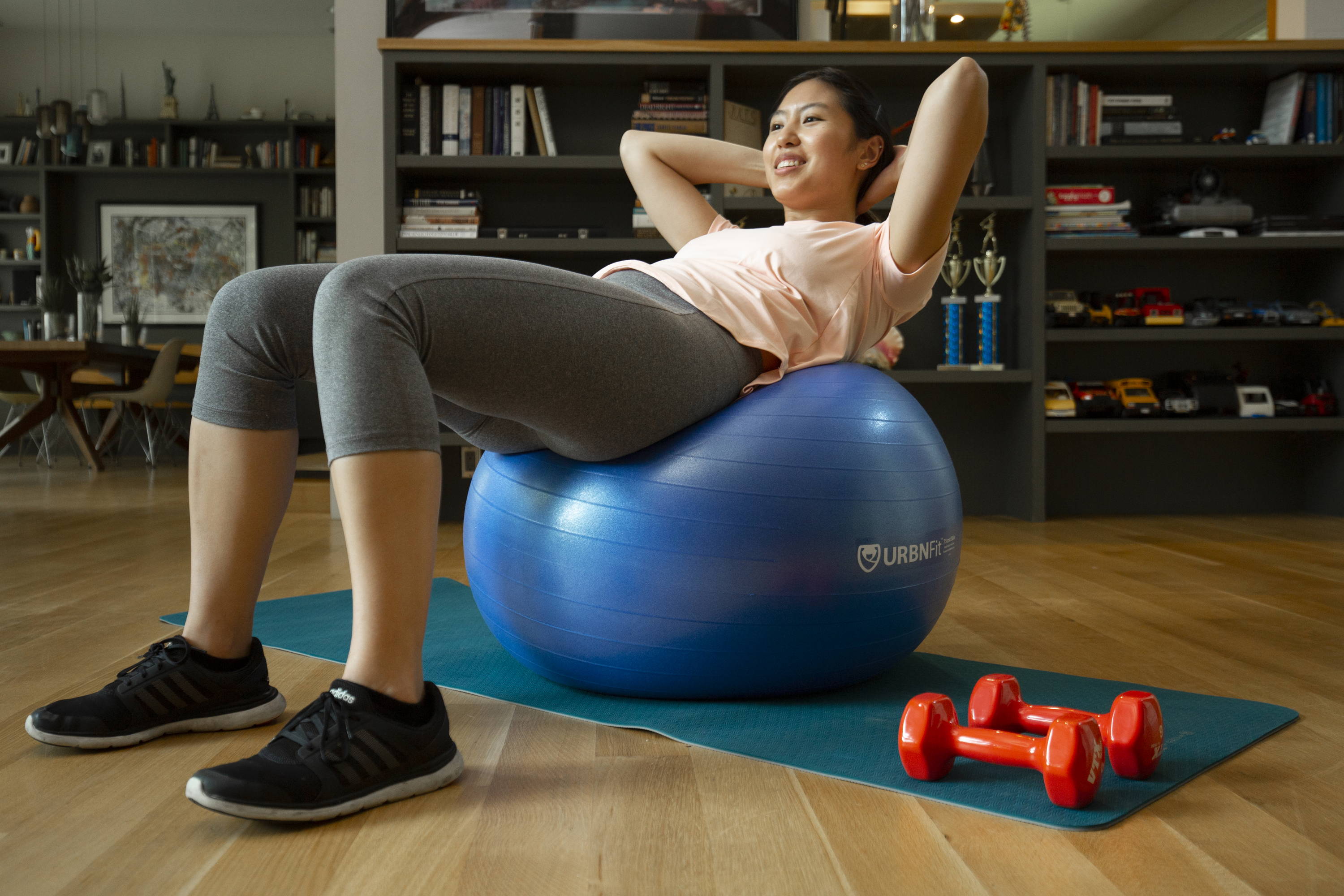 Exercise Ball
Our Best-Selling Exercise Ball
The URBNFit 65 cm exercise ball is built with professional quality PVC material, our anti-burst, workout stability ball can stand up to the most rigorous workouts up to 2000 lbs - all while preventing you from slipping off! Filled with air, they come with a pump with which pressure can be changed easily depending on the kind of exercises you wish to perform. Exercise balls can improve core muscle strength, body posture, muscle coordination, flexibility and strengthen lumbar muscles. They are useful not only for workout, but also as a workout recovery tool.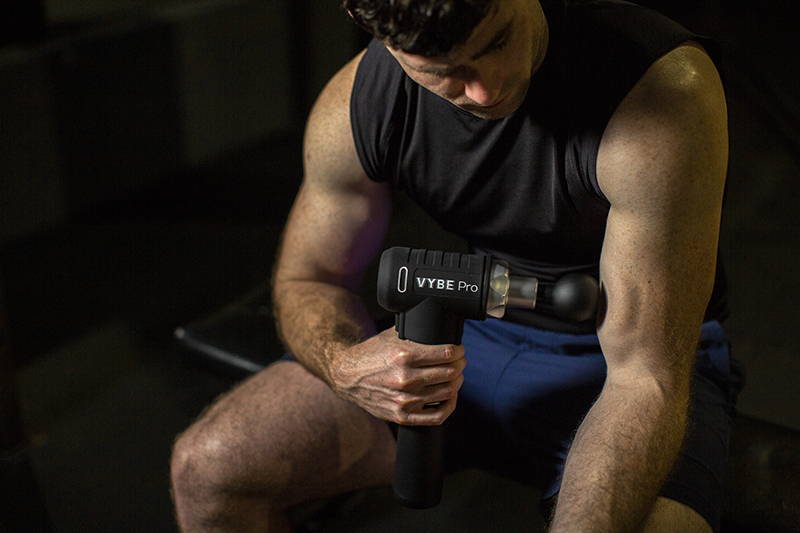 Our Best-Selling Professional-Grade Massage Gun
The VYBE Pro is designed by professionals, for professionals. It's quiet, comfortable, powerful and portable - everything you want in a percussion massage gun. It provides a professional-grade deep tissue massage that's perfect for breaking up knots and removing aches and pains deep in your muscles. With 9 speeds (up to 3400 strokes per minute), 8 massage heads to target specific muscles, and 3 hours of battery life, this high quality machine is ideal for anyone and everyone.